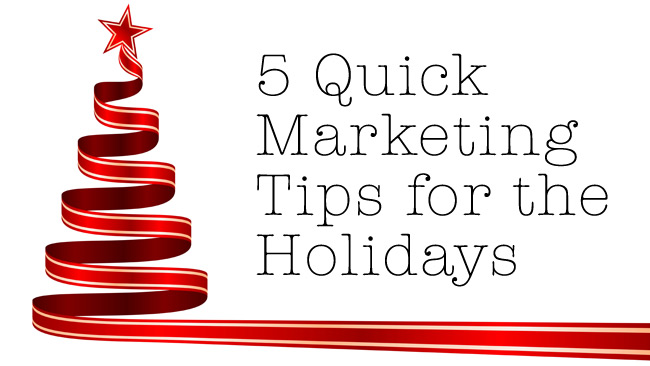 As we're all in a hurry with the holiday season upon us, I thought I'd offer these five quick tips on marketing.
Become a Google+ user
Though nowhere near the number of users of Facebook, Google+ continually grows in importance as its influence appears within the search results. The introduction of Search plus your world is evidence of that. With Hangouts, YouTube and Android throw in, Google is poised to claim another title. Compare that to changes in Facebook post visibility and investors demanding to see revenue generated, Google+ can and eventually will surpass Facebook. Setup a profile and begin populating your circles with influential people.
Check out Google Trends
Need to see if where your industry may be heading in the future? If the CDC can use it to predict where the next flu outbreak will occur, you can definitely use Google Trends to see where the market is currently, as well as capitalize on emerging niche markets. Use the data provided to plan your campaigns for the coming year.
Become more visual
Ever since broadband internet became accessible to the masses, the visual element became more prevalent on websites. Infographics, gamification and video are poised to take on larger roles in marketing plans for 2013. Use the holidays to familiarize yourself with these concepts.
Reintroduce yourself to email
The death of email continues to be the most overrated ploy among the social media masters. Yet, most businesses still ask for or require an email address to setup an account. Email is here for awhile. Period. Develop a plan to build a solid and loyal email following, then provide that following with reasons to remain a subscriber.
Spend less time on social media
With the recent news reported by the Wall Street Journal that social media did not provide a meaningful contribution to sales on Black Friday (though the results remains debatable), the measured effectiveness of social media remains questionable. Don't get me wrong. Social media has its use, but it's a victim of its own hype. Marketing requires a well-rounded plan behind it. The social networks are just a platform upon which to perform your campaigns.
These are just five elements that we'll be focusing on for our 2013 marketing plan. If you have any other marketing tips you'd like to share, please feel free to comment below.