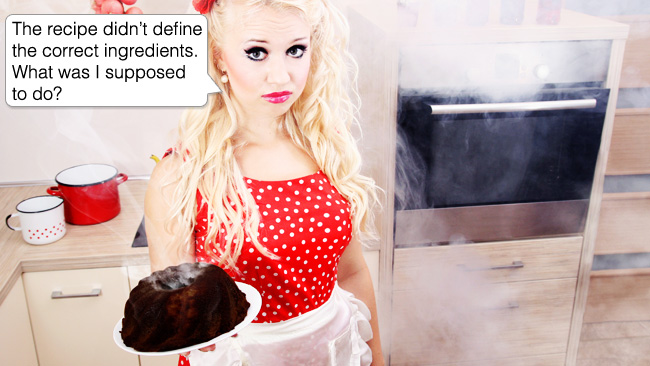 Recently, the web analytics program we use on the BannerView website started showing "Keyword Not Defined" in relation to inbound web traffic sources. Is this the end of SEO as we know it?
If you hadn't heard, a little over a year ago, Google rolled out secure search as the default setting for authenticated Google users. Anytime a user is logged into a Google product (Gmail, Google Docs, or Google+) and performs a search, it's encrypted and not passed along to the publisher site following result selection and click-through. In addition, Mozilla's FireFox web browser also provides Google Secure Search, further extending Google's grasp on keyword data. Bottom line, website owners won't receive keyword data from these searches.
Now, it's no secret that Google wants to increase its revenue from its multiple advertising channels. I've also gone on record saying that the "Freemium" business model cannot sustain itself and will eventually collapse. Anyone in the industry really should be surprised. What is surprising is that it took this long for Google to change. "Big Data" continues to be a blossoming industry and in Marketing, it's sure to remain a crucial aspect of successful business practices.
As most business owners have had to make an uneasy peace with the search giant, this "turning of the screws" changes the game plan and pushes companies to either invest more money in online marketing, or look elsewhere for low-cost promotional media outlets.
The End of Keywords?
Is it the end? Though most business owners would love to never think about keywords ever again, it's not that simple. A website still lives and dies based on keyword content. It's just that Google chooses to not provide personalized search data. Bing and Yahoo, currently still provide all keyword data analytics.
SEO as an industry has and will continue to go through major changes. As innovations in both software AND hardware affect search trends, marketers have always had to flow with uncertainty. The uncharted waters we face in 2013 only solidify the fact that we don't have full control over our marketing online.
Keywords still remain an important element of any search optimization effort, but will now be just one part of a multi-level marketing plan. With all that is now involved with online promotions, let's start using the term that most marketers have gravitated to; inbound marketing.
Inbound or Outbound?
Inbound marketing promotes a simple premise; produce and provide relevant, engaging content that prompts website visitors to share it with their circle of influence. The end result from this effort should be an increase in website traffic, brand exposure and lead generation.
We've discussed social media, SEM and SEO in this column before, as well as blogging, email campaigns and mobile web development. Most of these are really media platforms for you to position your content, or the curation of related content. For 2013, the discussion needs to turn towards creating an original, authoritative and engaging voice for your brand.
Again, inbound marketing focuses mainly on engaging your target audience wherever they may gather and drawing them and their circle of influence into your circle. Of course, you need to reside somewhere online and what better place to reside is with your own website. Bet you didn't see that coming, right?
You Are Here...Maybe?
Ok, I may be biased as I work at a website development company, but I believe we've come full circle with all these off-site marketing and media platforms. Ownership of a website still remains the one element over which you have almost full control. I say almost because you still have to deal with web hosting platforms. This just enforces why dealing with a reputable company is crucial to your online success.
Let's look at a few benefits of fully functional website being your central destination:
You have control over the presentation of your brand and its collateral material
You can conduct transactions and accept payments
You can communicate through a variety of integrated functions, eg. email, live chat, video, blog comments
You can integrate social media elements to tie all your participating platforms together
To sum up, "keyword not defined" is just another step in the evolution of the Internet and all that it has to offer. It may hinder some of your marketing initially, but you'll eventually find a way to compensate for it. When using the Internet and it's offerings, I like to keep this quote from Sherlock Holmes in mind, "What one man invents, another man can discover."
We, as marketers, business owners and entrepreneurs have a vast playing field in which to discover what works for us and what doesn't. Those practicing SEO have excelled in this area, as they've had to continually think ahead to combat algorithm changes and fluctuations in the SERPs.
If we take what we've learned from these platforms and apply that knowledge into a centralized marketing focus around a website, it'll streamline much of what you've been doing and lighten the pressure to manage multiple platforms. That way, if and when they fade away, the loss won't affect your efforts as much.
Control your content, rather than the other way around. You'll have more online success that way.