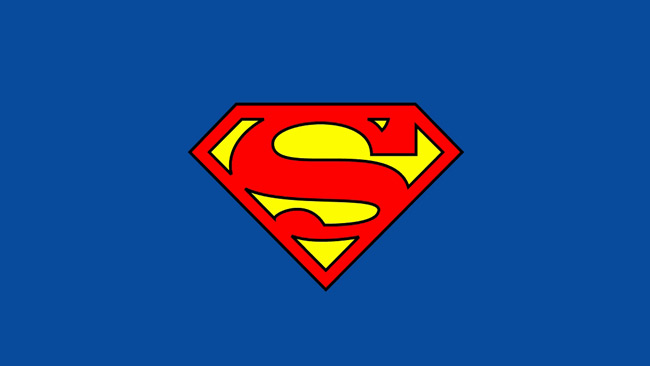 Superman returns (again) this week and unlike his previous return, the general consensus for the movie seems to be overwhelmingly positive. Marketing the Man of Steel requires the ability to leap tall buildings in a single bound pull elements from over 75 years of comic/tv/movie history.  
Superman: The Movie (as did the tv show and 40's movie serials) came at a time with no Internet. Traditional media was the only outlet available, yet avid movie going fans found their way to the theaters without the use of computers, tablets or smartphones. How? Simply put, marketers back then used the same proven promotional concepts that you see being used by today's high tech marketers.
Strong Storytelling Storytelling gets played up quite a bit within the marketing world, as well as it should. Without a strong story, your product or service hardly stands a chance at grabbing attention of your targeted audience. If you look at Superman's backstory (or even Batman's or Spider-man's), the narrative interweaves a number of strong emotional triggers. The story does get updated from time to time, but the core elements always remain the same. 
Compelling Visuals Iconic best describes the Superman emblem (Glyph in the new movie). It's been said that it's one of the most recognized symbols around the globe. With that power behind it, how can any marketer go wrong? That said, a product does not live by logo alone. Collateral materials need to be just as strong to support the logo or brand. In the case of Superman, the suit, the villain, the supporting cast and the locale all need to contain core elements instantly recognizable.
Omnipresent Impression Superman can be everywhere and anywhere (What'd you expect from a man that can turn back time). Marketing requires the same, especially in today's online economy. Take the attention span of the average Internet user, add in a wall of media noise and you'll see the obstacles facing marketers today. Getting in front of your target audience requires knowledge of when AND where they may be. The growth of "Big Data" has been a boon to marketers in the area of real-time marketing. In-depth analysis of your website stats will provide the when and where and help position your story in front of the right people.
Media Relationships "Clark Kent, mild-mannered reporter for a great metropolitan newspaper, etc. etc." To help get in front of the right people, it pays to develop the right relationships with the press. Unfortunately, what constitutes the press nowadays depends heavily on a person's point of view. The traditional press has given way for the new media press; the blogger. Yes, news reporting can and is being done by pretty much anyone with a blog. Are they all journalists? No, of course not, but guest blogging offers a great way to extend your reach. 
Below are a couple of useful links that offer tips and advice, as well as provide marketing resources for marketers.
http://www.copyblogger.com/blog/
If you have questions about increasing the value of your website investment, please contact a Website Advisor today at 702-312-9444 within Las Vegas or Toll Free outside of Las Vegas at 888-221-8640.