"Of America's largest companies at the beginning of the 20th century, only 16 are still in business.'"
- "Across the Board" Magazine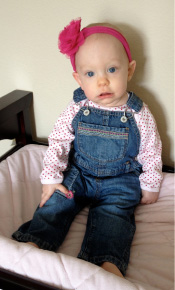 There aren't a lot of people in this world who truly like change. Not even my daughter running around in a full diaper likes change! It seems to be a part of human nature that most of us live with every day. Some of us have learned to tolerate change, some have learned to embrace it, and some of us still refuse to accept change and continue to struggle with it on a daily basis. The tricky part about it all is that change is happening every day whether we like it or not. In a way, you're actually changing by not changing! Some of us don't realize that we have changed until a beloved pastime like Twinkies or Ho-Hos is threatening to no longer exist and we all rush out relish in our memories! Fearing change will only hinder your ability to control the change.
One of the things that has made our company successful after all of these years is the ability to change. Being in the technology industry, if there's one thing you can count on, it's change! Technology is changing every day and it directly affects our end product. With the onset of mobile devices, continuing browser wars and the constant demand for "better" and "more," there's hardly anything we can count on to stay consistent. I believe this is what it takes to be a successful business this day in age. Looking past the labor disputes that seemingly brought down Hostess Brands, there were other issues that made it hard for this company to compete in today's more health-conscious market. It amazed me how many comments I saw from my friends on social media implying that they were going to buy a Twinkie or pack of Ho Hos for the first time in years, or let their 5 and 7 year old children try one for the first time in their life. This showed me that the unchanged product that used to be a staple in lunch boxes across America had long been losing its way. Had there been more control over the change that was happening with a more health-conscious generation, then it's possible there would still be a thriving market for one of our more popular brands.
This concept still holds true when carried over to our personal lives. The holidays are around the corner and there are traditions to carry on and more to create. What my family did for the holidays growing up isn't exactly the same traditions that I will carry on with my children. This certainly isn't because I don't cherish the traditions I grew up with, but because the world continues to change and what used to be practical and fun doesn't necessarily hold true in today's world. For example, it seems to get more and more difficult to explain how Santa can get into a house that doesn't have a chimney. I feel that carrying on some timeless traditions is great, but there are some new traditions, such as tracking Santa with Google's NORAD Santa Tracker that may be more relevant to today's traditions.
Whether it be in your professional or personal life, realize the change that is happening all around you and work to better control it to be in your favor.