Las Vegas Web Design Services
Helping businesses in Southern Nevada power their websites since 2000
Based in Las Vegas. Serving Nationwide.
We've successfuly provided the Las Vegas valley with the best in website design and development services. Though you'll find a host of reputable web design companies in Southern Nevada, none offer a 30 day FREE trial of their website management software. We even thrown in the design for free as well.
Check out BannerOS and say goodbye to the headaches usually associated with other website management software programs. Managing your website content is now as easy as sending an email.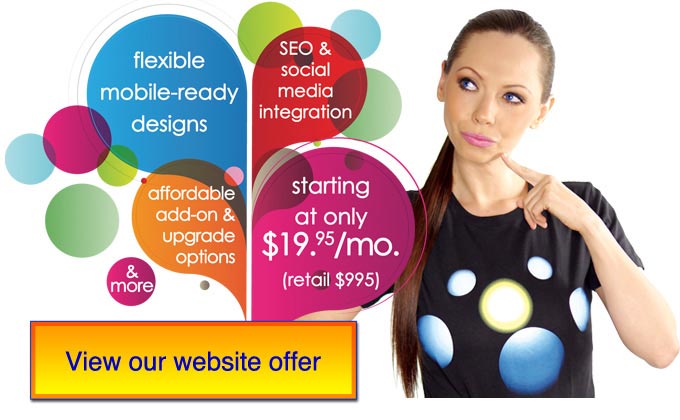 Meet some of our web design clients
(Virtual) business as usual
As one of those businesses, we've seen growth as companies adapt their operations to include the Internet. Conducting business online offers a substantial benefit to a company's bottom line. The technological structure of the economy in the 21st century is such that a business is almost forced to build a web presence. Without one, most businesses will struggle to compete, especially in Las Vegas.
Concerns like SEO, Social Media, PPC and other online marketing components regularly keep business owners within the world of the Internet. This can be frustrating for non-technical people. Luckily, we've taken the feedback provided by our customers to create the ultimate business tool; a website with expandable options.
You have website options
Look what a BannerOS powered website provides you and your business:
Email marketing
Ecommerce
Blogging
Live chat
Event registration
Membership management
Secure file storage
Affilate tracking
Ad campaign management
and more...