Never Outgrow your Web Hosting Again!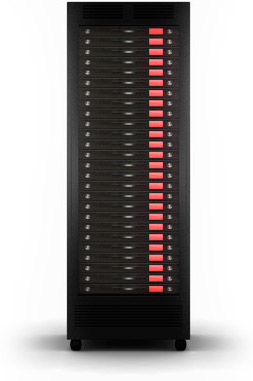 If your website(s) have outgrown shared web hosting services, or if you just
want the added security of a dedicated web server, our Managed Dedicated
Web Hosting is just what you need. Located and managed in our secure
data center, the latest technological advances have been employed to
provide the best service possible, including a Centralized UPS, Stand-by
Generator backup and a Fiber Optic Data Network. Getting a Managed
Dedicated Server from BannerView.com is like getting 7 Managed Dedicated
Servers for the price of 1!
Request a Proposal
7 Servers for the Price of 1:
A Managed Dedicated Server comes with use of 6 other servers which
perform vital services and free resources on your server for handling
important web & database requests more efficiently.
2 DNS servers - never waste valuable processing performance and
eliminate a single point of failure by utilizing our Domain Name Servers.
3 incoming email servers - auxiliary incoming email servers eliminate
wasted bandwidth, offload performance bottlenecks and reduce 
security threats. All incoming email is scanned for viruses and up to
90% of spam is eliminated before it ever hits your server. Built-in email
redundancy so you never lose incoming email should your dedicated
server be down for maintenance is an added benefit.
1 SMTP Server - offload outgoing email service needs by utilizing our
dedicated SMTP Server and eliminate security holes by being able to
close port 25 to the outside world.
Solutions include:
Save up-front costs by using our hardware, as opposed to buying your own and co-locating it.
Top of the line server hardware ensures you get the best performance and reliability.
Up to 20GB of daily on site backups with weekly off site backups ensures your data is safe.
200GB of data transfer is provided on our fiber connected Internet backbone to handle demanding websites.
Get up to 5 unique IP addresses for added web hosting capabilities.
24/7 server uptime monitoring and support for maintaining our guarantee of 99.5% uptime and making sure your website is available to your customers is included.
3 hours of HTML maintenance for use with any hosted website on the server gives you access to our staff for making timely updates to your website with just a simple email to us.
Access to our custom control panel makes management of your dedicated server easy. Perform important functions such as managing email accounts, setting up new hosting plans, managing MySQL databases, advanced DNS management and more via our web based interface.