On the Brandwagon



Who Needs Groupon When You Can Run Your Own Deals?
Thousands of small businesses have turned to companies like Groupon and LivingSocial to drive business. The premise is simple; market a significant discount (much like Black Friday deals at major retailers) to a large audience of people and boom - instant customer acquisition. However, there can be significant drawbacks to participating with daily deal websites.
READ FULL STORY



Life Unedited

Ever Wonder?




Before you decide not to pursue something because you feel you already know the outcome, give yourself a chance to prove a different result.

READ FULL STORY



Client Spotlight




Nevada ENERGY STAR® Partners-GREEN Alliance

"Connect. Discover. Thrive."

They create a commitment to conservation, resource preservation and healthy, sustainable living in Nevada.

VIEW OUR PORTFOLIO

Friend or Follow Us on your favorite Social Network. You´ll find BannerView.com there providing advice, commentary and the occasional sarcastic remark.


We can help your website generate the business you want. BannerView.com Builds, Promotes and Maintains business websites to maximize your business prospects and revenue opportunities. Give Your Website the BannerView!

EVENT SHOWCASE
How to Create an Irresistible Brand on a Limited Budget!
If you want to attract more customers to your business, and compete with the big players in your market, then you need to establish the right brand image. And as online marketing expert Mark Cenicola explains, you can create a magnetic brand image that attract customers… for less than you think.
Join us for this FREE content-rich live teleseminar and you'll learn:
The #1 Secret for Creating Your Brand On A Budget
4 Simple Steps to Establish an Irresistible Brand
Common Branding Mistakes to Avoid
And More…
When: Wednesday, December 5th at 4:00pm EST/1:00pm PST
Where: You'll receive dial-in instructions via email after you register.

This LIVE teleseminar interview is 100% FREE to attend. But attendance is limited to 200, so register now to secure your spot

TECH TRENDS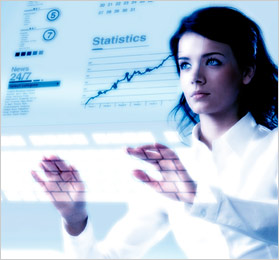 Today's Top Stories...
15+ Places to Promote Your Blog On The Web No matter how good your content is, earning a regular readership requires promoting your blog to audiences who would find it useful. And that means doing some legwork to promote your blog in as many different mediums as you can to help readers find it.

READ FULL STORY
Have You Practiced Brand Citizenship Lately? When asked about the role of corporate social responsibility (CSR), people tell us it begins with helping "me," the individual consumer, before it can credibly expand outward into CSR-like initiatives.

READ FULL STORY

READ FULL STORY

eBITS & ByTES
Mobile Display Proves Its Worth
Advertisers in the US are on track to spend $1.8 billion on mobile display advertising in 2012—more than triple the amount spent in 2011, but still far less than for other digital channels—according to a new eMarketer report, "Mobile Display Advertising: Aspirations, Revelations and Frustrations." The majority of marketers who invested in mobile advertising this year labeled their efforts a success, but for a sizeable minority, results were inconsistent.
READ MORE
- Jun Group