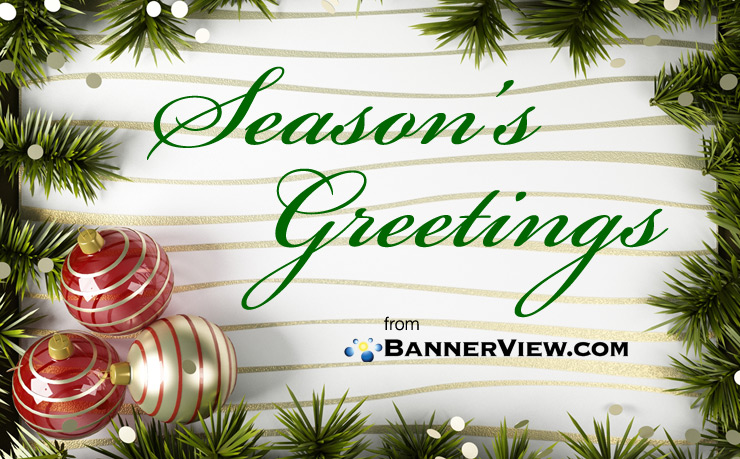 Our Top Ten BannerBlog Articles of 2012. See You in the New Year!
Hey Small Business Owner, Your Own Mobile App is Sexy, but Probably a Waste of Time and Money. There's a Better Alternative (10/10/2012 09:57 AM) Mark A. Cenicola
A mobile optimized version of your website is an affordable way to reach this significantly growing market, position your business to be more successful and keep you at the leading edge of technology.
Guest Blogging Delivers Many Benefits, An Expanded View
(08/08/2012 06:15 AM) Mark A. Cenicola
As I mentioned in the last BV Buzz video blog teaser, guest blogging provides several benefits. Here, I expand upon those benefits and provide advice on how you can find places to guest blog.
Buying Your Way to the Top of Organic Search Engines Results
(04/04/2012 10:01 AM) Mark A. Cenicola
SEO and SEM are both strategies in an overall marketing plan, but like many small business owners, we're all looking for cost effective shortcuts. Fortunately, there may be such an opportunity for the lucky to buy their way to the top of Google, Bing and other search engines.
Is Content Curation Part of Your Marketing Strategy?
(10/23/2012 02:54 PM) Brian Mell
If you've heard the phrase "Content is King," you've probably thought to yourself, "enough with the content is king mantra." Unfortunately, content remains a huge part of marketing online. Producing it is time-consuming and you may not be keen on developing your own content, but what if you could do the next best thing?
Should You Write Content with SEO in Mind?
(04/18/2012 11:00 AM) Brian Mell
What do you think about when writing content for a blog article, press release or product page? Do you think about search engine optimization, or do you write for your human audience?
The iPad 3 Wants Tablet-Friendly Websites
(03/07/2012 07:30 AM) Brian Mell
Unless you've been sequestered on jury duty, you've probably heard that Apple has an event tomorrow. Whether 3 or HD, Retina Display or not, a new iPad is expected to be showcased along with "just one more thing" (if Tim Cook carries on the tradition).
Are You an Entrepreneur?
(06/26/2012 07:00 AM) Jeff R. Helvin
There are many ideas as to what makes an entrepreneur, but it takes more than ideas to get something new done.
What Are You?
(03/29/2012 11:59 AM) Jeff Helvin
It's not easy to achieve something that you don't realize you're after. Figure out what you are, and what you feel you need to become, then take the necessary steps to make sure you don't remain the same.
Still Blogging for Balance
(02/01/2012 10:00 AM) Jeff R. Helvin
It's hard work to try and find the right balance between your professional and personal life, but the benefits of what you gain are more than worth it.
The Queen of Multi-Tasking Takes Herself to Task... A Lesson on Project and Time Management
(03/07/2012 07:00 AM) Pamela Joy Ring
I am the "Queen of Multi-Tasking." I have the ability to juggle and manage multiple projects simultaneously to completion/success. The task/effort of multi-tasking is both a science and an art.