On the Brandwagon



The Biggest Myth about Websites - Websites Are Only for Marketing
Websites are primarily known as a way to market your business. The theory goes, put up a website, optimize that website for search engines, spread the word via social media and boom, lead generation machine. That can happen, but if that's all you think a website can do, you have a very limited view of the Web.
READ FULL STORY
Client Spotlight




Molnar Family Law

"Las Vegas Divorce & Family Law Attorneys"

Experienced in every aspect of family law, including but not limited to divorce, custody, child support, and abuse and neglect cases.

VIEW OUR PORTFOLIO




Friend or Follow Us on your favorite Social Network. You´ll find BannerView.com there providing advice, commentary and the occasional sarcastic remark.


We can help your website generate the business you want. BannerView.com Builds, Promotes and Maintains business websites to maximize your business prospects and revenue opportunities. Give Your Website the BannerView!

PRODUCT SHOWCASE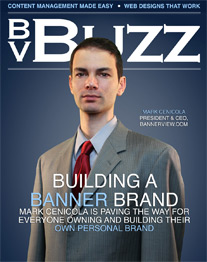 Get started building your own Personal Brand
Companies do it. Products and services do it, and very successfully. Why not have a personal brand? Starting with a website powered by BannerOS gives your brand a solid presence online, as well as the tools to build and promote that brand. CALL US TODAY.
Las Vegas: (702) 312-9444
Houston: (281) 968-WEBS (9327)
Denver: (720) 509-WEBS (9327)
Toll Free: (888) 221-8640

TECH TRENDS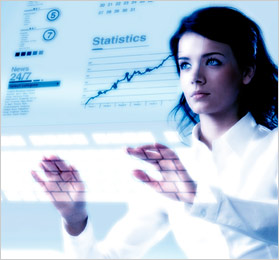 Today's Top Stories...
The New SEO = Social Engagement Optimization SEO is not dead. As with all living things, SEO is always evolving. While many in the search community are witnessing and acknowledging the evolution, they cling to the notion that SEO only stands for "Search Engine Optimization."

READ FULL STORY
How Not Being Creative is Harming Your Very Survival Being reactive to a situation, a person or a perceived 'problem' means being on auto-pilot. Reacting is not thinking; it is letting emotions control us, before we gather thoughts to actually think something through. Reactivity is being passive instead of active.

READ FULL STORY
The 5 Biggest Mistakes in Mobile App Marketing Mobile has changed the landscape of consumerism in a few short years by becoming our favorite tool for reading the news, watching television, communicating, socializing, shopping & more…

READ FULL STORY

eBITS & ByTES
For Ad Clicks, Tablets Outperform Smartphones
Mobile ad-buying platform Adfonic found that tablets' share of mobile ads served on its network climbed from 9% in Q2 2012 to 14% at the end of Q4 2012.
- Adfonic