The Spider Crawls

The Secret to SEO... Make It One Louder



Congrats to you if you recognize the reference to Rob Reiner's brilliant "mockumentary" from the 80's, "This is Spinal Tap." Further congrats if you also realize that to break through all the noise and chatter on the Internet, you're going to need to take it up a notch.

READ FULL STORY
Life Unedited

Still Blogging for Balance




Please welcome the newest addition to the BannerView.com family, Madilyn JoAnne.

It's hard work to try and find the right balance between your professional and personal life, but the benefits of what you gain are more than worth it.

READ FULL STORY
Client Spotlight




TimeWise Concierge

"There are 24 hours in a day... Make them count."

A lifestyle management company based in Las Vegas, Nevada, offering Personal Assistant services, as well as VIP concierge services to individual clients and in Residential Buildings, Hotels and Corporate settings.

VIEW OUR PORTFOLIO




Friend or Follow Us on your favorite Social Network. You´ll find BannerView.com there providing advice, commentary and the occasional sarcastic remark.


We can help your website generate the business you want. BannerView.com Builds, Promotes and Maintains business websites to maximize your business prospects and revenue opportunities. Give Your Website the BannerView!

COMPUTER FOR SALE
24 INCH WHITE IMAC 2.16 GHZ 3GB RAM
OS Version: 10.6.8
Processor: 2.16 GHz Intel Core 2 Duo
Memory: 3 GB 667 MHz DDR2 SDRAM
Hard Drive: 250GB
Las Vegas: (702) 312-9444
Houston: (281) 968-WEBS (9327)
Denver: (720) 509-WEBS (9327)
Toll Free: (888) 221-8640

TECH TRENDS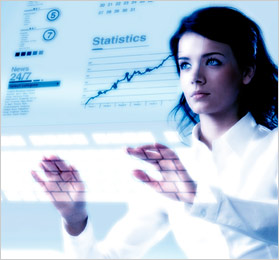 Today's Top Stories...

READ FULL STORY

READ FULL STORY

READ FULL STORY

eBITS & ByTES
Which Enhanced Tablet Ads Get the Highest Marks?
Rich media interstitials, pre-rolls with overlay and banner to full-page ads perform best.
- eMarketer