On the Brandwagon



3 Tips to Using Twitter for Lead Generation
I do a lot of traditional networking within my local community, attending breakfast, lunch and evening mixers throughout the year. As a result, I meet close to a thousand unique individuals in real life annually. It's served my business well over the years, so I keep doing it.
READ FULL STORY
Life Unedited

I've Always Done it that Way



We're not all fortunate enough to make the right decisions the first time around. We may make a decision we're comfortable with and stick with it, but was it the right decision?

READ FULL STORY
Client Spotlight




Shaundell Newsome

"Single Father. USAF Veteran. Successful Businessman"

Inspiration speaker, marketing expert and workshop facilitator Shaundell Newsome has years of experience to share in life and business.

VIEW OUR PORTFOLIO





Friend or Follow Us on your favorite Social Network. You´ll find BannerView.com there providing advice, commentary and the occasional sarcastic remark.


We can help your website generate the business you want. BannerView.com Builds, Promotes and Maintains business websites to maximize your business prospects and revenue opportunities. Give Your Website the BannerView!

COMPUTER FOR SALE
POWERMAC G5 DUAL 1.8GHZ PROCESSORS, 2GB RAM
Dual 1.8Ghz G5 processors
2GB RAM
Dual 160GB SATA Hard Drives
Superdrive reads and writes both CDs and DVDs
Original manuals and installation disks are included
Keyboard and mouse NOT included
Las Vegas: (702) 312-9444
Houston: (281) 968-WEBS (9327)
Denver: (720) 509-WEBS (9327)
Toll Free: (888) 221-8640

TECH TRENDS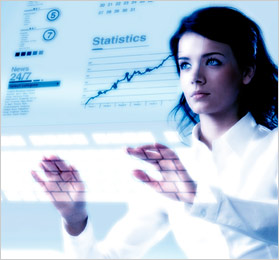 Today's Top Stories...

READ FULL STORY

READ FULL STORY

READ FULL STORY

eBITS & ByTES
How Do Internet Users Divvy Up Their Desktop, Mobile Web Time?
As more US consumers acquire smartphones and tablets, their online desktop activity is beginning to fall off. Email gets the greatest share of time spent on the mobile internet, while social networks are not as popular.
- eMarketer