On the BrandWagon



What SEO Really Means
(Originally published on 5/14/13) SEO has become the dreams of people who don't want to work hard to be successful; the easy ticket for "wantrepreneurs" who see others around them getting rich with seemingly little effort.
READ FULL STORY
Life Unedited

Think Creatively



"Creative thinking may simply mean the realization that there's no particular virtue in doing things the way we have always done them." - Rudolph Flesch

READ FULL STORY
Client Spotlight




Celebrity Coaches of America

"Celebrity Coaches, Simply the Best!"

Whether you are traveling for business or pleasure, with their wide variety of standard & party buses and their experienced and highly trained chauffeurs, they can get you where you need to go safely and in style.

VIEW OUR PORTFOLIO




Friend or Follow Us on your favorite Social Network. You´ll find BannerView.com there providing advice, commentary and the occasional sarcastic remark.



We can help your website generate the business you want. BannerView.com Builds, Promotes and Maintains business websites to maximize your business prospects and revenue opportunities. Give Your Website the BannerView!

FEATURED PRODUCT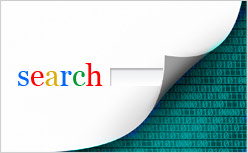 BannerWSO Website Optimization
An All-in-One Consulting Service Designed to Construct Your Website for Search Engine and Marketing Optimization.
The service includes optimizing on-site information such as the meta data (title, description, heading and image tags), descriptive page content and conversion elements necessary to launch a successful website.