We've made some changes... and then some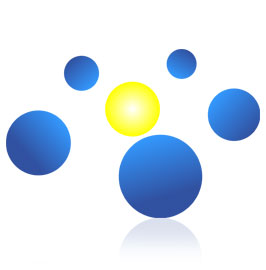 You may have noticed, the BV Buzz got a much needed facelift. Why? We like to keep you guessing, much like our industry does to us. Change happens almost on a daily basis. Since we all use the same technology, it affects us all. When innovation occurs, we must adapt. If not, we risk fading away into a footnote in history.
Design and development will play a huge role this year in achieving business success online. We hope that you're prepared for the roller coaster ride to come. The competition is fierce and is predicted to get worse.
Our hope for 2014 is that more businesses realize the value of integrating online with offline business. Websites have come a long way from being just static brochures. They can actively be a virtual employee in some instances.
To make this abundantly clear, we've also given BannerView.com a facelift. Using a responsive design layout, we are now prepared to have our website be visibly functional on any web enabled device.
We still want to be your "go to" resource for best website practices, so you'll continue to receive the most up to date information in the BV Buzz and BannerBlog. We'll also keep you informed about upcoming seminars and webinars.
As always, feel free to comment, ask questions and follow us on all our social media seen below. We look forward to continuing the conversation.
Like our new design? Let us know. Drop us a message here


Featured Articles

5 Predictions That Will Affect Your Online Marketing in 2014

Content Marketing: An Effective Way to Drive Traffic to your Website

Which Social Network is Best for Your Business?

More Knowledge, More Wonder, More Progress