Your Dwindling Social Media Audience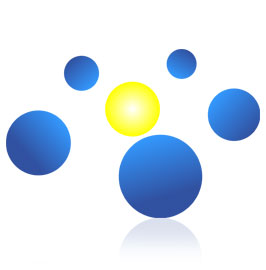 With Facebook's acquisition of WhatsApp, the company hopes to forestall its decent into oblivion. Currently, their targeted audience, i.e. teenagers are exiting at an alarming rate. If the trend continues, they'll suffer the fate of MySpace.
Unfortunately for us using the social network to communicate, it's becoming apparent that our audience is dwindling as well. Because of this, competitors will pounce on the opportunity to woo us away from FB to their "new and improved" social network. A recent article all but confirmed this notion, as it stated investors were more willing to invest in social media than a cure for cancer.
This social media fragmentation will continue as computing goes more modular. As this happens, you'll continue to lose more control over your offsite media outlets. Of course, if you're willing to pay, some of that control comes back to you. Yes, that's right. The free ride is over. Watch Facebook take a page from LinkedIn and start offering a "Premium" version for businesses.
We know the frustration you're probably feeling. With that in mind, we think this month's articles will provide you a little relief from your social media blues.
Enjoy!


Featured Articles

SEO & Social Media for the Chronologically Challenged

Establishing Effective Social Communication

Don't Get Hacked —Stop Using Windows XP Now