Can Social Media & SEO Really Work Together?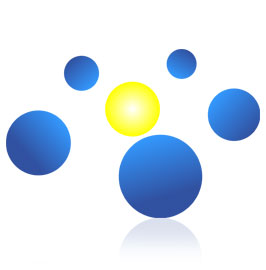 Have you met a Social Media Expert? How about an SEO Specialist? Once met, have you then thought, "Why don't they do both?" It's a valid question and one that needs an answer.
The use of both within an online marketing campaign provides a balanced approach. The problem lies in the fact that some businesses don't approach either with balance in mind.
An "either or" mentality has crept into mainstream business. It's firmly divided camps into either Social Media or SEO. Unfortunately, that doesn't do justice to either.
Social Media and SEO are slowly becoming what's now referred to as Inbound Marketing. Simply put, it's marketing used to encourage sharing (social media) and the placement of inbound backlinks (SEO).
To answer the question… Yes, they can work together.


Featured Articles

Is Your Website Appealing to Your Target Market?

Overcoming the Obstacles Faced by Online Retailers

5 Ridiculously Simple Steps to Boost Your Content Marketing
Google X Marks the Spot: Exploring the Search Giant's Secret Projects