What Make You Angry About The Web?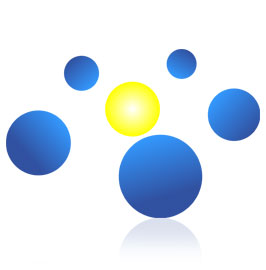 We all have our boiling point. Whether complaining about waiting in line at the coffee shop or raging at the driver that just cut you off, some things are just going to rub you the wrong way.

What about online? Does that slow loading website cause you to curse a blue streak? What about that form you've filled out but doesn't send? You've filled it out correctly, yet it keeps telling you a field is incorrect (and not even which one).

Because we're used to advances in tech, we've come to expect a certain level of performance from our devices. Web developers need to be aware of this and consistently test a website's programming in a variety of situations. If not, online businesses can lose almost half of their potential customers.

Statistics show that 50% of conversions are lost when a website takes longer than six-seconds to load. Google is aware of this and has been pushing to make the Internet faster. Ultimately, whether faster or more functional, a website visit should be a happy experience.

Don't let your website make people angry. You wouldn't like them when they're angry.



Featured Articles

Are You Guilty of Making These Blogging Mistakes?

Can Your Email Software Do All This?

5 Simple Tips to Improve Your Social Media Strategy

Three Ways to Disrupt Your Startup Business Before Someone Else Does

10,000 E-Commerce Businesses Now Facing a Pivotal Decision

Make Over Your Website for More Traffic and Sales

(INFOGRAPHIC) Prepare Your Website for Black Friday & Cyber Monday Now

Black Friday and Cyber Monday are Coming. Is Your Website Ready?