April 28, 2015 - Las Vegas
The Apple Watch... Unboxed!
The new (not "i" but) Apple Watch has arrived. Watch as President & CEO Mark Cenicola and his wife Elizabeth unbox the new Apple Watch.
The Remarkable Truth About Google's Mobilegeddon
The answer may surprise you, but Google brought about Mobilegeddon because of Star Trek.
Your Customers Demand Live Chat
Having a great product or offering an excellent service will definitely bring in customers. What's going to keep those customers depends on what your business offers beyond the product or service?
Content Is King — For Real This Time
The phrase "content is king" is nearly as old as the Internet itself. Our performance as its loyal subjects, however, has been sorely lacking — until now.
Top 3 Leadership Methods to Apply in the Workplace
Employees often seek out the best of leaders through their behaviors and actions. Amongst the top qualities sought after are likability, being able to relate to others, and the ability to motivate and excite employees about upcoming projects. Here are 3 methods to apply to your leadership style in the workplace.


GET A WEBSITE BUILT FOR FREE!
You get a professionally designed website, secure and reliable web & email hosting and unlimited online support absolutely FREE. You even get a 30 day FREE trial of BannerOS, our web content management software.
Learn more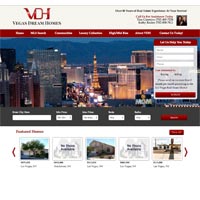 VEGAS DREAM HOMES
Committed to excellence since 1998, NextGen offers creative and innovative solutions, tailored to your needs.

Visit their website
Friend or Follow Us on your favorite Social Network. You'll find BannerView.com there providing advice, commentary and the occasional sarcastic remark.




The future has arrived! Website management with BannerOS 2.0 provides business owners with the ability to easily manage their online presence. User-friendly yet powerful, BannerOS is your complete business solution to website success.
Get Your Website Powered by BannerOS!