October 28, 2015 - Las Vegas


NEW! BUILD YOUR OWN WEBSITE... FOR FREE!
The DIY (Do It Yourself) website builder is an entry level offering for anyone wanting a basic website to start.
You'll can choose from a library of pre-designed layouts. Y
ou can minimally customize elements like color palette and choose layout variations. Plus, your website is powered by BannerOS.
Learn more
Have a question about doing business online? We really want to hear from you.

We're currently developing an online eBusiness resource center for business owners and entrepreneurs. We want to know what answers you seek to nagging questions on such topics like SEO, Social Media, Email Marketing and other web-based business needs.
Just click the link and submit your question. We'll review all submissions to choose those questions that seem most relevant to everyone's needs.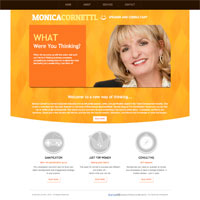 MONICA CORNETTI
Monica Cornetti is a former Corporate Executive and an influential speaker, writer, and gamification expert in the Talent Development industry.

Visit her website
Friend or Follow Us on your favorite Social Network. You'll find BannerView.com there providing advice, commentary and the occasional sarcastic remark.




The future has arrived! Website management with BannerOS 2.0 provides business owners with the ability to easily manage their online presence. User-friendly yet powerful, BannerOS is your complete business solution to website success.
Get Your Website Powered by BannerOS!