December 16, 2015 - Las Vegas


BannerOS - Website Marketing Automation
Get powerful marketing automation and discover how to create an amazing website experience and connect with more customers by using BannerOS.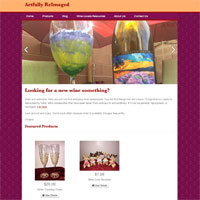 ARTFULLY REIMAGED
Here you will not find everyday wine accessories. You will find things that are unique. Things that are made or decorated by hand.

Visit their website
Friend or Follow Us on your favorite Social Network. You'll find BannerView.com there providing advice, commentary and the occasional sarcastic remark.




The future has arrived! Website management with BannerOS 2.0 provides business owners with the ability to easily manage their online presence. User-friendly yet powerful, BannerOS is your complete business solution to website success.
Get Your Website Powered by BannerOS!