July 11, 2018 - Las Vegas

Get a Professionally Built Website for $199.95
Looking to get a new website built on a great website management platform? We have an offer for you. For a one time setup fee of $199.95, we'll build you a professional website customized to meet your business needs and place you on a 30 day trial of BannerOS, the website management platform that allows you to manage your website after it's built. After that, BannerOS is only $19.95/mo. and includes free website hosting. Addons start at only $9.95/mo. and include business critical functions such as email marketing, shopping cart/ecommerce to live chat and membership databases.
Learn more
6 Surefire Tips To Improve Twitter Engagement
Improving Twitter engagement means more interaction for your account and your business - so how can it be achieved - read on to see.
Everything You Should Know About VPN Services
Today, VPNs are used for a lot of reasons by a lot of people. That's why the market of VPN services is huge. Big corporations and small businesses that need computers as a core of their work, use VPNs additionally to ordinary antivirus programs.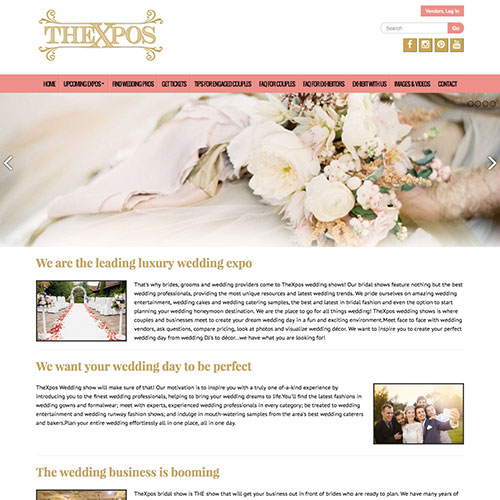 TheXpos
Exceeding Expotations! That's why brides, grooms and wedding providers come to TheXpos wedding shows! Our bridal shows feature nothing but the best wedding professionals, providing the most unique resources and latest wedding trends.

Visit their website

The future has arrived! Website management with BannerOS 2.0 provides business owners with the ability to easily manage their online presence. User-friendly yet powerful, BannerOS is your complete business solution to website success.
Get Your Website Powered by BannerOS!