Save $1000's Doing Your Own
Search Engine Optimization
Learn How at the Do-It-Yourself SEO Workshop
---
In this live three hour workshop, you'll learn how to save thousands of dollars doing SEO yourself compared to outsourcing. The course is designed to provide examples specific to your business so you can immediately improve your search rankings and gain new customers.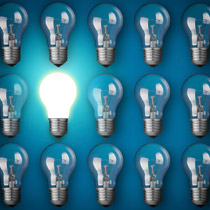 Tailored
To Your Business
This workshop includes live demonstrations specific to you and your business. Come away with real world strategies for improvement.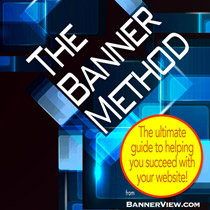 27 Page eBook
Included Free
All attendees receive a free copy of The BannerMethod. Learn 6 crucial channels to gain more traffic for your website with this eBook.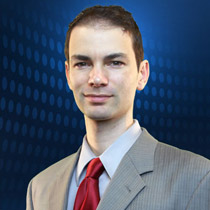 Taught By An
Industry Expert
Mark A. Cenicola, President and CEO of BannerView.com, has 20 years experience helping companies conduct business online.
Upon registration, attendees will be sent a pre-course evaluation sheet regarding the state of their current website. This will allow the instructor to be prepared to cover specific examples for each workshop attendee.
DIY Search Engine Optimization Workshop
$495/seat
---
 Available Dates
---
No events were found.
---
Location
---
BannerView.com Headquarters
6348 S. Rainbow Blvd.
Ste. 110
Las Vegas, NV 89118
Phone: (702) 312-9444
View Map
---
Due to the very personalized nature of this course and live demonstrations specific to each attendee
SEATING IS LIMITED - REGISTER TODAY
Workshop Details
Want to get more business via your website without having to pay thousands to someone to do your SEO for you?
By understanding the basics on how SEO works, you'll be able to implement the advanced techniques the pros use.
The best part of this course is you do not need to have a high level of technical knowledge. Basic knowledge of using the Internet for business such as using the web regularly, writing emails, making online purchases and basic business writing skills are all you need to be successful doing SEO yourself.
Over the 3 hour course, attendees will:
Learn the basics of Search Engine Optimization (SEO).
Get specific tips to improve your search engine rankings.
Come away understanding what factors affect website search engine rankings.
Get specific details on what can be done to immediately improve search ranking results.
Learn how to use tools to track how certain web pages are doing on the search engines and gain insight into customers.
Learn how to effectively use long tail keywords to boost visibility and conversions for new customers.
Get a copy of The Banner Method, a step-by-step process for each of six crucial channels used by many of the industry's marketing experts to gain more website traffic and new customers.
The workshop takes place at BannerView.com Headquarters:
6348 S Rainbow Blvd, Ste 110, Las Vegas NV, 89118 - View Map
Don't Pay $1000's for SEO...
Learn To Do It Yourself
---
DIY Search Engine Optimization Workshop
$495/seat
---
Available Dates
---
No events were found.
---
About the Workshop Instructor
Mark A. Cenicola is the President and CEO of BannerView.com, developers of BannerOS, the software that helps companies turn their websites into powerful business tools. Mark is also the author of the book "The Banner Brand – Small Business Success Comes from a Banner Brand – Build it on a Budget." With over 20 years experience in technology and 17 years running a small business, Mark combines a wealth of knowledge marrying technology and business aimed at helping companies conduct business online successfully.