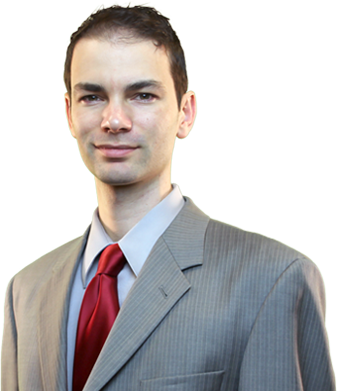 Mark A. Cenicola, Chairman, President and Chief Executive Officer
Responsibility
Mark A. Cenicola is responsible for the company's vision, direction, and general health. As Chairman, President & CEO he must make sure that an environment is created in which everyone from customers to employees to investors are given the resources they need to prosper and benefit in their relationship with Cenicola-Helvin Enterprises, the parent company of BannerView.com.
Background
Before founding BannerView.com, Mark graduated Summa Cum Laude with an associates of applied science degree in computer information systems from Snow College. At Snow College he worked as a Network Administrator (Certified Novell Administrator) for the CIS department and helped develop the networking program previously in place at the college. After Graduation, Mark worked as a Network Engineer (Certified Novell Engineer) for the City of North Las Vegas responsible for helping with the design, layout and maintenance of a new multi-million dollar computer network. Mark was a shareware computer software author with titles written for both the Macintosh and PC which have been featured in magazines and CD-ROMs across the globe in places like Japan, France, and the US. For 5 years, Mark served on the board of the Turnaround Management Association of Nevada. The Nevada Chapter is a member of the nationally chartered, Turnaround Management Association (TMA). TMA is the only international, non-profit association dedicated to corporate renewal and turnaround management. Mark served on the Las Vegas Metro Chamber of Commerce's Business Council for 4 years. The Las Vegas Metro Chamber of Commerce is one of the largest chambers in the nation with over 6,000 members. The Business Council provides oversight for some of the Chamber's most established and most popular events. Mark is also author of The Banner Brand - Small Business Success Comes from a Banner Brand - Build it on a Budget.
Vision
Mark is the driving force behind BannerView.com's mission to build great websites that earn recognition, respect and rewards and is honored to have the opportunity to Give Your Website the BannerView!
Featured Guest Blogger on the Following Online Publications
Accolades
Nominated for a 2013 Cox Top Tech Executive Award
Nominated for a 2011 Cox Top Tech Executive Award
Selected to join the 2010 Las Vegas Chamber of Commerce's delegation of business leaders to Washington D.C. to discuss issues with congressional leaders that are vital to business.
Recognized by In Business Las Vegas as Top 40 Under 40 for 2010
Driving force in achieving nomination for BannerView.com as the Las Vegas Chamber of Commerce's Most Innovative Business of the Year Award for 2009
Named as Visionary by Nevada Business Magazine in their annual 20/20 Visionaries list for 2009
Nominated for TMA Nevada's 2009 Small Business Turnaround Professional of the Year Award
Recipient of TMA Nevada's 2009 Most Valuable Member Award
Nominated for TMA of Nevada's 2008 Most Valuable Member Award