Speakers
Mayor Andy Hafen - Keynote Speaker
Andy Hafen was reelected as the city of Henderson's twelfth mayor in April 2013. He previously served on the Henderson City Council representing Ward II from 1987 to 2009. During his elected service, Mayor Hafen has seen Henderson become the second largest city in Nevada and helped celebrate the city's diamond sixtieth anniversary. Additionally, Henderson was named as the second safest city in America by Forbes and as one of the top 100 places to live in the United States by MONEY magazine in 2006, 2008 and 2012.
As mayor, Hafen serves with his fellow council members as the legislative branch of the Henderson community, responsible for setting policies and making decisions concerning many different aspects of local government. The City Council also approves the city's budget.
Mayor Hafen serves on the Civilian Military Council, Green Chips board of directors, Henderson Redevelopment Agency, Henderson Chamber of Commerce board of directors and the Las Vegas Convention and Visitors Authority. He previously represented Henderson on the Nevada Development Authority, Regional Transportation Commission of Southern Nevada and Clark County Regional Flood Control board of directors. In addition, he served by appointment on the Nevada Commission on Aging from 2011 to 2013.
Hafen is active in the Nevada League of Cities and has served as secretary/treasurer and second vice president. In 2006 he was elected president and awarded the prestigious Public Official of the Year Award by the League for his years of public service. Additionally, he is a member of the National League of Cities where he serves on the FAIR Steering Committee.
Born in Boulder City, Nevada, Mayor Hafen has lived in the city of Henderson all but one year of his life. He graduated from Basic High School in 1972 and received his bachelor's degree in business administration from the University of Nevada, Las Vegas in 1976. For four years, Hafen worked as a clerk for the FBI and then for two years as an accountant for Sunrise Hospital in Las Vegas. He retired from the Las Vegas Metropolitan Police Department in 2002 where he worked for 23 years in the Special Investigations Division.
---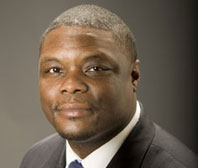 Shaundell Newsome - Host and Panel Moderator
Shaundell Newsome started his marketing career as a 14 year old with Lou Edna Graphics, a printing company in Brooklyn, New York while attending the H.S. of Graphic Communication Art in Manhattan. As a teenage father he enlisted in the United States Air Force to take care of his family. He would become the primary custodian of his four children during his 10 year career.
Shaundell was blessed with an opportunity of a lifetime when he joined Station Casinos, the world's largest locals gaming company at the beginning of its growth. He was the first Marketing Director assigned to the newly acquired Santa Fe Station and participated as a key member of the Boarding Pass Launch Team.
After starting his small business marketing firm in 2006 and winning SBA Small Business Champion of the Year in 2008 Shaundell would hit hard times losing 60% of his annual revenue during the worst recession in United States history. His two middle children encouraged their father to build Sumnu Marketing, a small business marketing firm.
---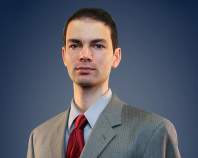 Mark Cenicola
As Chairman, President & CEO of BannerView.com Mark A. Cenicola is responsible for the company's vision, direction, and general health. Before founding BannerView.com, Mark graduated Summa Cum Laude with an associate of applied science in computer information systems from Snow College. At Snow College he worked as a Network Administrator (Certified Novell Administrator) for the CIS department and helped develop the networking program previously in place at the college. After Graduation, Mark worked as a Network Engineer (Certified Novell Engineer) for the City of North Las Vegas responsible for helping with the design, layout and maintenance of a new multi-million dollar computer network.
Mark was a shareware computer software author with titles written for both the Macintosh and PC which have been featured in magazines and CD-ROMs across the globe in places like Japan, France, and the US. For 5 years, Mark served on the board of the Turnaround Management Association of Nevada. The Nevada Chapter is a member of the nationally chartered, Turnaround Management Association (TMA). TMA is the only international, non-profit association dedicated to corporate renewal and turnaround management. Mark currently serves on the Las Vegas Chamber of Commerce's Business Council. The Las Vegas Chamber of Commerce is the third largest chamber in the nation with over 6,000 members. The Business Council provides oversight for some of the Chamber's most established and most popular events.
Mark is also author of The Banner Brand - Small Business Success Comes from a Banner Brand - Build it on a Budget.
---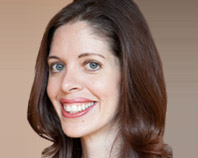 Alexia Vernon
Branded a "Moxie Maven" by the White House, since winning the Miss Junior America competition as a college women's studies student, Alexia Vernon has been empowering companies, campuses, professional associations and community organizations to build a new generation of heart-centered, high-impact communicators and ethical leaders.
Alexia is the creator of Step Into Your Moxie, a women's empowerment platform that teaches presentation skills, negotiation strategies, conflict resolution and interpersonal communication.
Alexia is the author of 90 Days 90 Ways: Onboard Young Professionals to Peak Performance and Awaken Your CAREERpreneour: A Holistic Road Map to Climb from Your Calling to Your Career. She has shared her advice with media such as CNN, NBC, Wall Street Journal, FOX Business News, CBS MoneyWatch, CareerBuilder.com, Monster.com, Glamour.com and Forbes.com. She has served as an expert for Mint.com and Women's Health Magazine, and her blog was picked as one of Penelope Trunk's "10 Blogs to Read If You've Just Been Laid Off." When not helping people and companies shift obstacles into opportunities, Alexia stays active in the sexual abuse prevention and rehabilitation movement, lets go through yoga and meditation and drinks a lot of green juice and lavender tea.
You can learn more about Alexia and receive her 7 Biggest Obstacles to Success and the Sinfully Simple Formula to Shift Them Into Opportunities at www.AlexiaVernon.com.
---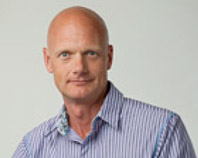 Jonathan Peters, Ph.D
Jonathan Peters, Ph.D. is an international professional keynote speaker, trainer, author, and copywriter. He believes that change in inevitable, adaption is vital, but success is optional. He works with those who pursue the option of success.
Communication has been core to Jonathan's pursuits, first as a writer and professor, and later as a marketer and professional speaker. His current pursuits center on how leaders, marketers, and salespeople can utilize persuasive elements and new technologies to not only inspire, but also to compel people to action.
Jonathan noticed that when people apply past techniques and models to current environments, they fail. He refers to this tendency as "Caveman Ways." He helps individuals and companies leave these old methods behind as they adapt to new approaches and mechanisms.
For instance, his book, Cavemen Can't Market, shows how some companies continue club prospects with their pitches. They fail to realize that in the current era, consumers are in charge. Consumers, sales teams, employees – anyone we're trying to reach – must now be "wooed."
Jonathan keeps an active speaking and training schedule. He delivers more than 150 speeches and training events a year, before thousands of people from Augusta, Maine to Melbourne, Australia. He also coaches organizations and individuals on how to reach their audiences, prospects, and employees.
His entertaining, energetic, edgy, and enlightening style not only makes learning fun and inspiring, but also memorable and applicable.
Jonathan Peters, Ph.D. lives in Las Vegas.
---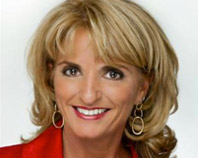 Monica Cornetti
Monica Cornetti is a highly sought-after keynote speaker because of her spunkiness and emphasis on fun while learning. She is the author of the forthcoming book What Were You Thinking?, and the acclaimed book Your Face Isn't Finished Until Your Lipstick Is On: Rules of the Women's Success Game.
As a Senior Small Business Development Specialist, Monica is the owner of EntrepreNow!, a business training and consulting firm. She has more than 20 years experience in the corporate, non-profit, and academic sectors with an expertise in bringing excellence to organizations through leadership and training.
Monica's client list includes: The Association of Small Business Development Centers, The International Association of Administrative Professionals, Infinisource, Proctor & Gamble, Severn Savings Bank, The Nature Conservancy, American Fidelity, FM Global, American Society of Women Accountants, National Seminars Group, SHRM, Las Vegas Chamber of Commerce, North TX Region SBDC, UW-Madison SBDC, Kentucky SBDC, Pacific Island SBDC, South Carolina SBDC, University of Houston SBDC, MEED Center, Team Networking, and The National Association for Community College Entrepreneurship.
Monica is a graduate of Seton Hill with a BA in psychology, and The University of Houston-Victoria where she earned a Masters Degree in Economic Development and Entrepreneurship. Her passion centers around helping entrepreneurs take their business to the next level of success and significance.
Monica has been designated one of the best entrepreneurial training experts. She has been featured on the cover of Bloomberg Businessweek. And her audiences from Guam to Georgia and Maui to Maine have given her Perfect 10 reviews.
Committed to excellence, Monica has dedicated her life to helping others reach and fulfill their dreams. She lives in Dallas, TX.
---