BannerBilling: Modify Preferences
From the BannerBilling dashboard, the preferences icon will let you customize your billing system to work exactly the way that you want it to. The first section is where you provide information about your business. Currently, this information is not populated based on settings in BannerOs, so you must enter contact details and logo information if you'd like them to appear on billing materials.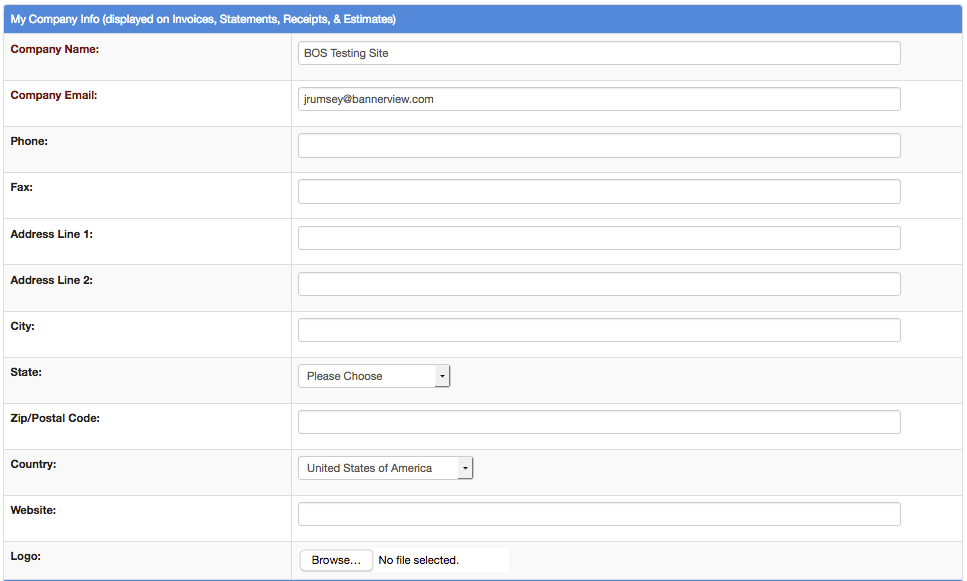 The next section, 'Invoice, Statement & Receipt Preferences', lets you manage and edit templates for standard messages, and determine what type of contacts receive automatically generated correspondence. You can set the frequency for auto run statements, and select the default invoice term.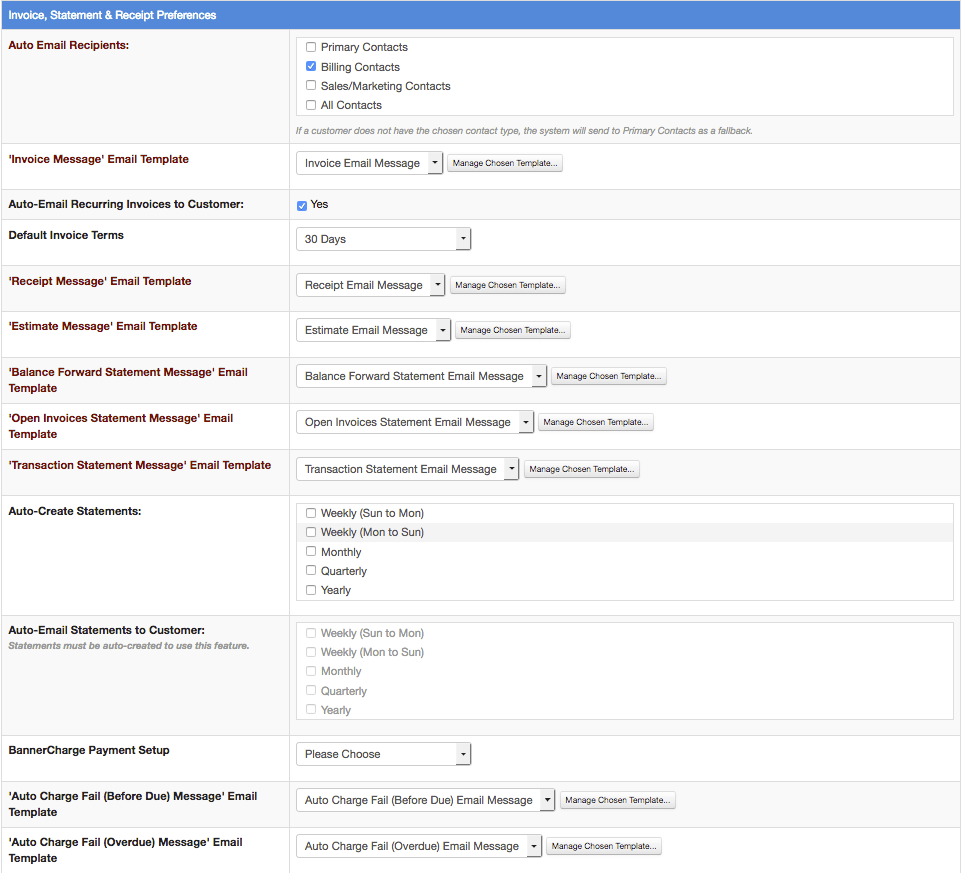 The last few options are whether or not to require secure communication which forces contacts to log in to view messages, and if you want to use a non-default template for grip pages.

---