BannerRoster: Create & Modify Employees
To Add or Manage Employees:
From the BannerRoster dashboard, go into the STAFF MANAGEMENT tab and you'll have an icon for manage employees. On the Manage Employees page you'll have buttons to Add Employee or modify existing employees. All employees must be existing BannerRoster members.

After you click to add an employee, you will be directed to a search form. If you know your employees email address, you can use that to find them. On the next page you will have the option to hire them as an employee. The fields on this search form are dependent on your member levels.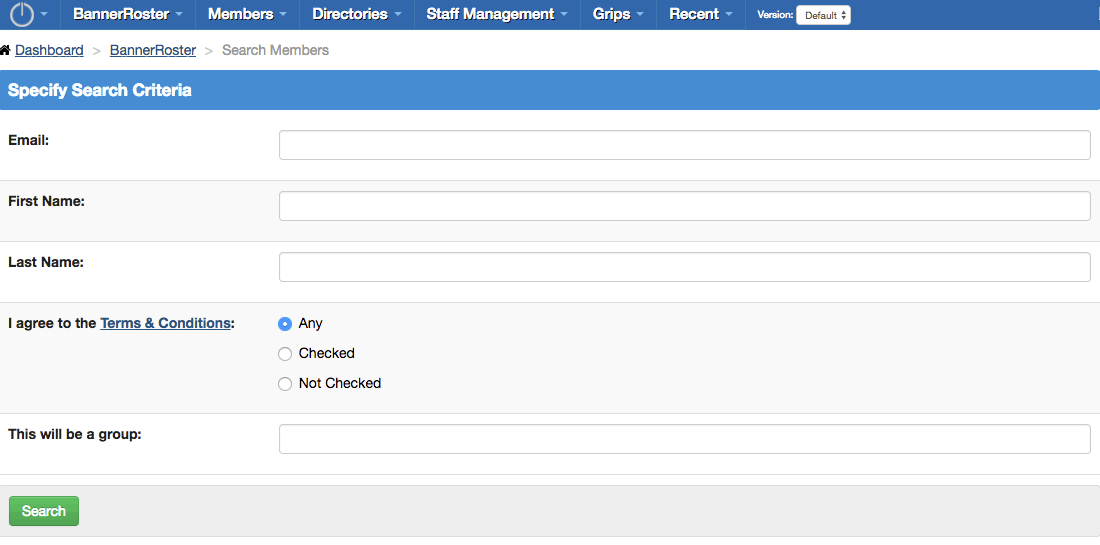 After you click Hire As Employee, you can choose which department and position they will be.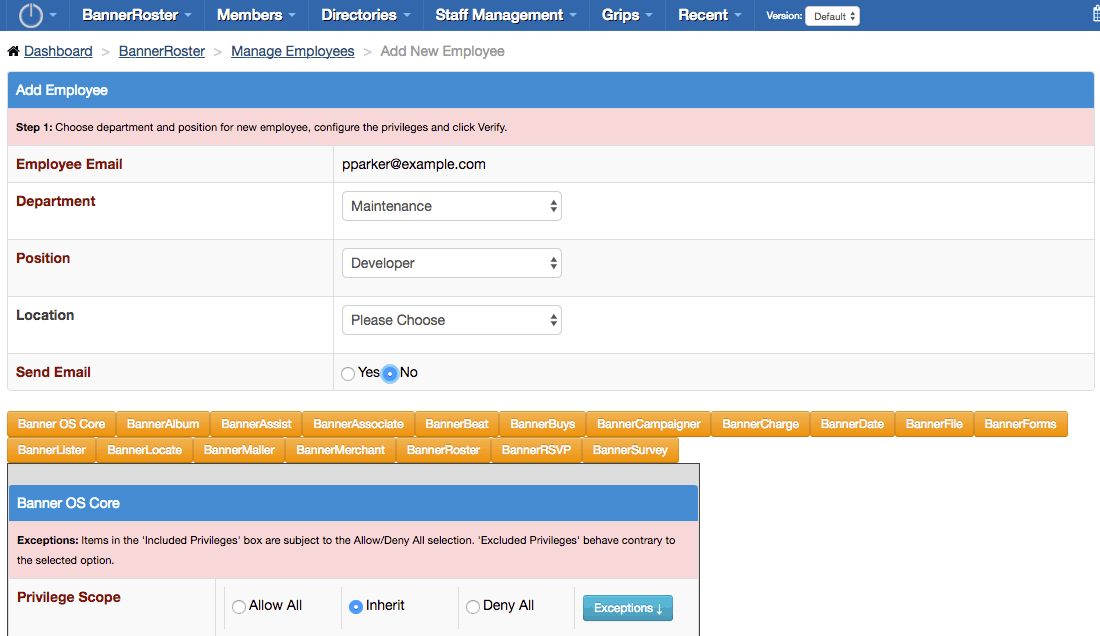 If you do not want to change their privileges to anything custom, you may leave everything as inherit and click Verify at the bottom to view a summary of their allowed or denied access.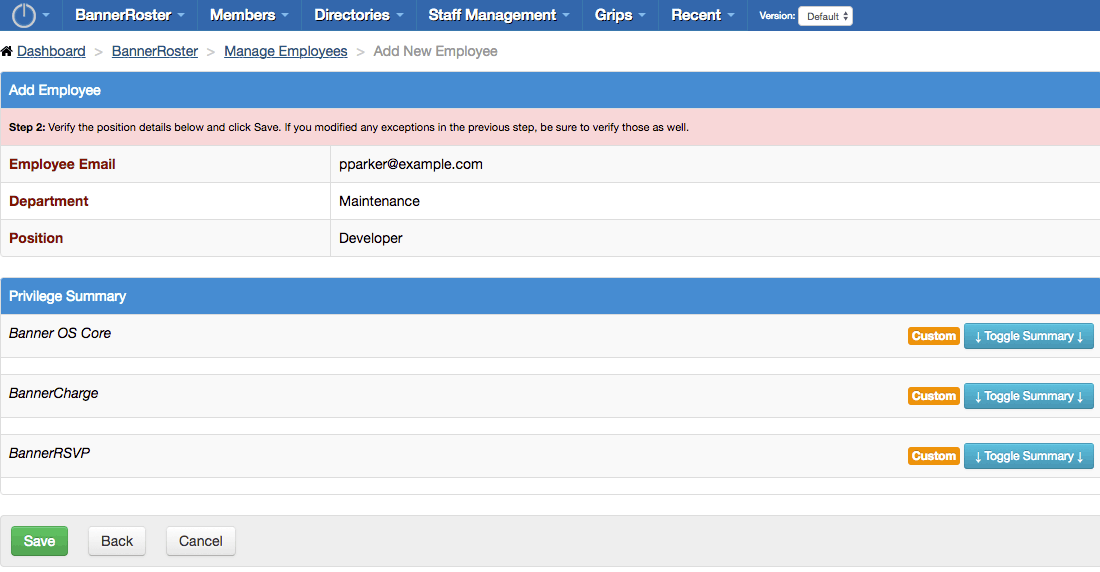 If you ever need to fire an employee, you can click the red X on the employee listing page. They will still have their BannerRoster membership, but will not have access to the BannerOS admin section any longer.

---