BannerRoster: Create & Modify Positions
To Add or Manage Positions:
From the BannerRoster dashboard, go into the STAFF MANAGEMENT tab and you'll have an icon for manage positions. On the Manage Departments page you'll have buttons to Add Position or modify existing positions.

After you click Add Position, you must give it a name and choose the department that position falls under. Here, you can also choose to leave each section as inherit to allow or deny all privileges set up in the department. You also have the option to overwrite anything from the department with Allow or Deny.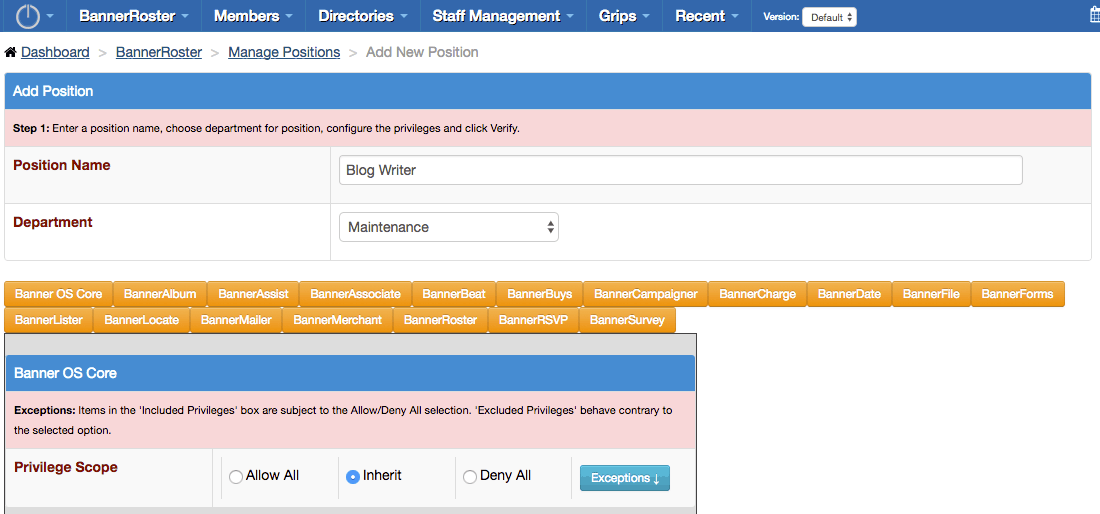 If you would like to view what a position allows, click the position name under the listing page. Here you will also be able to modify or delete a position.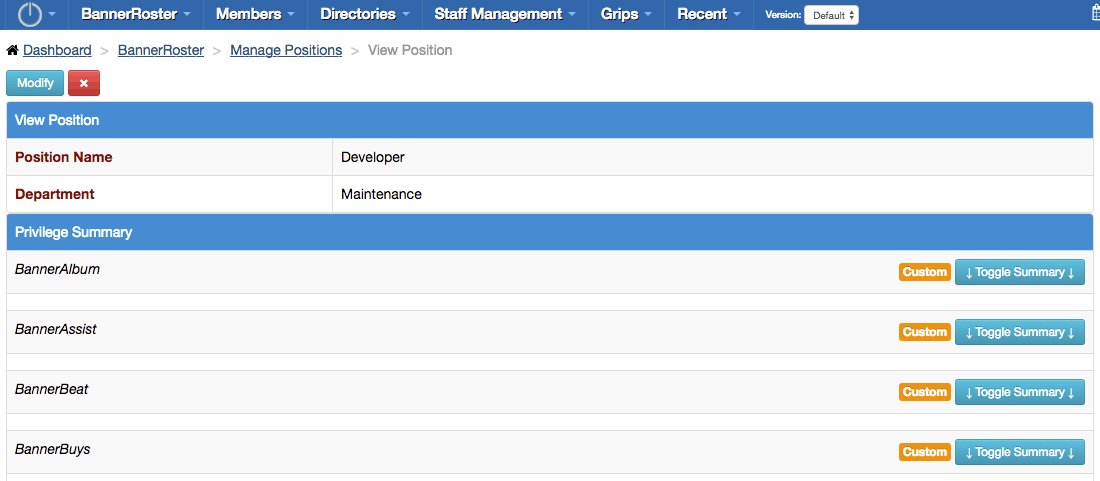 ---