BannerMerchant: Displaying Products on Your Website
After you've added product to be listed, the next step is to make the products and categories viewable on your site. From the BannerOs dashboard, you can manage site navigation by clicking 'Site Navigation' on the 'Quick Links' or 'Design' tabs, or on the 'Design' dropdown at the top of the screen.

Clicking 'Manage Links' will let you view your site navigation structure as a drag and drop list, with the ability to add dropdown lists or links at the bottom, and configure the properties of each in the item editor on the right.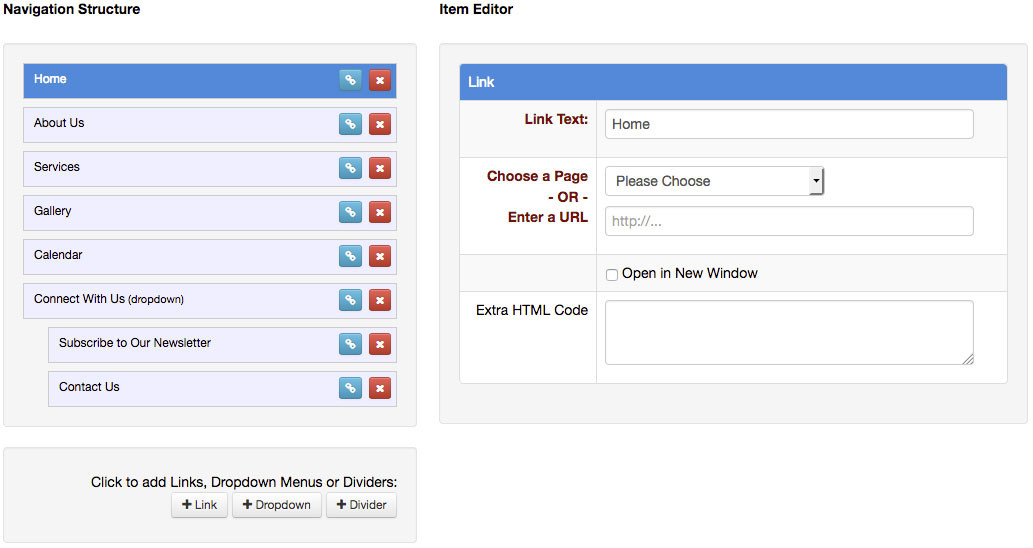 Unless you want individual categories represented on the navigation, you'll typically want to start by adding a 'Products' drop down that contains the links to the category pages. You can do that by clicking the add dropdown button at the bottom, then setting the display text.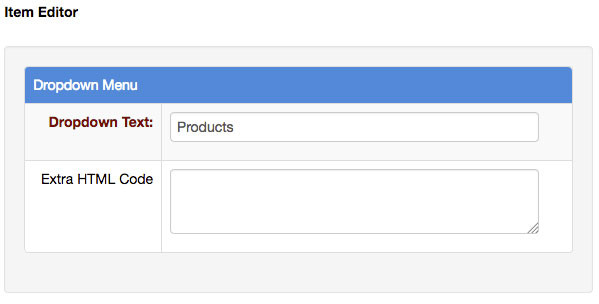 Finally for each category, click the add link button, use the link text to show the name of the category, and select the category display page.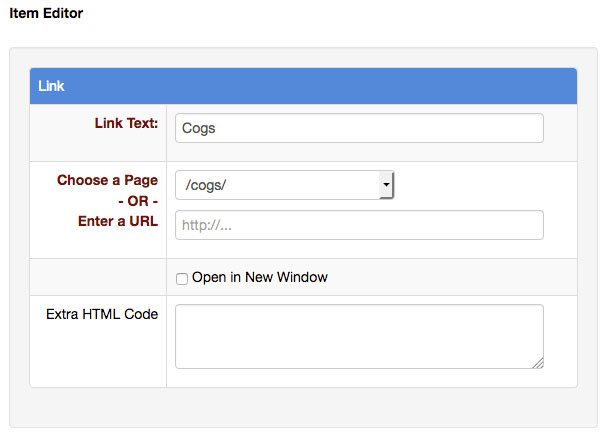 Then drag the new link box in the Navigation Structure section to the products dropdown so that it becomes indented beneath it. Repeat this process for each category and click save.
---